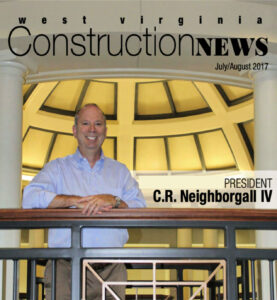 C.R. Neighborgall, IV
President, Neighborgall Construction Co.
Huntington, WV
"The fact that our firm has worked with TWP for three generations is a testament to their ability to lead in an everchanging world. TWP is a vital partner in our business, and we rely heavily on their expertise and advice when making decisions. The partners and staff at TWP are easy to talk to and make complex financial accounting issues easy to understand. Before our relationship with Concord Wealth Partners, we lacked adequate coordination, communication, and planning for our investments with our estate plan and business operations. CWP provided insight during our initial goal-setting meeting, which immediately gave us positive results. CWP and TWP now manage our investments and fully integrate business, estate, and tax planning."
The testimonials presented are from current clients, written by the clients, and were solicited by the Concord Custom Wealth Group for presentation on this website. The testimonial parties have NOT been compensated, nor do they receive any direct or indirect benefit in connection with their testimonial. The services and performance may not be the same as those experienced by the testimonial party. No testimonial, ranking, or recognition should be construed as a current or past endorsement of Concord Wealth Partners, Concord Asset Management, or Trainer, Wright & Paterno by any of their clients.
Contact Us
Give us 15 minutes to listen to your situation, then we will connect you with an advisor ready to help you reach your financial goals.