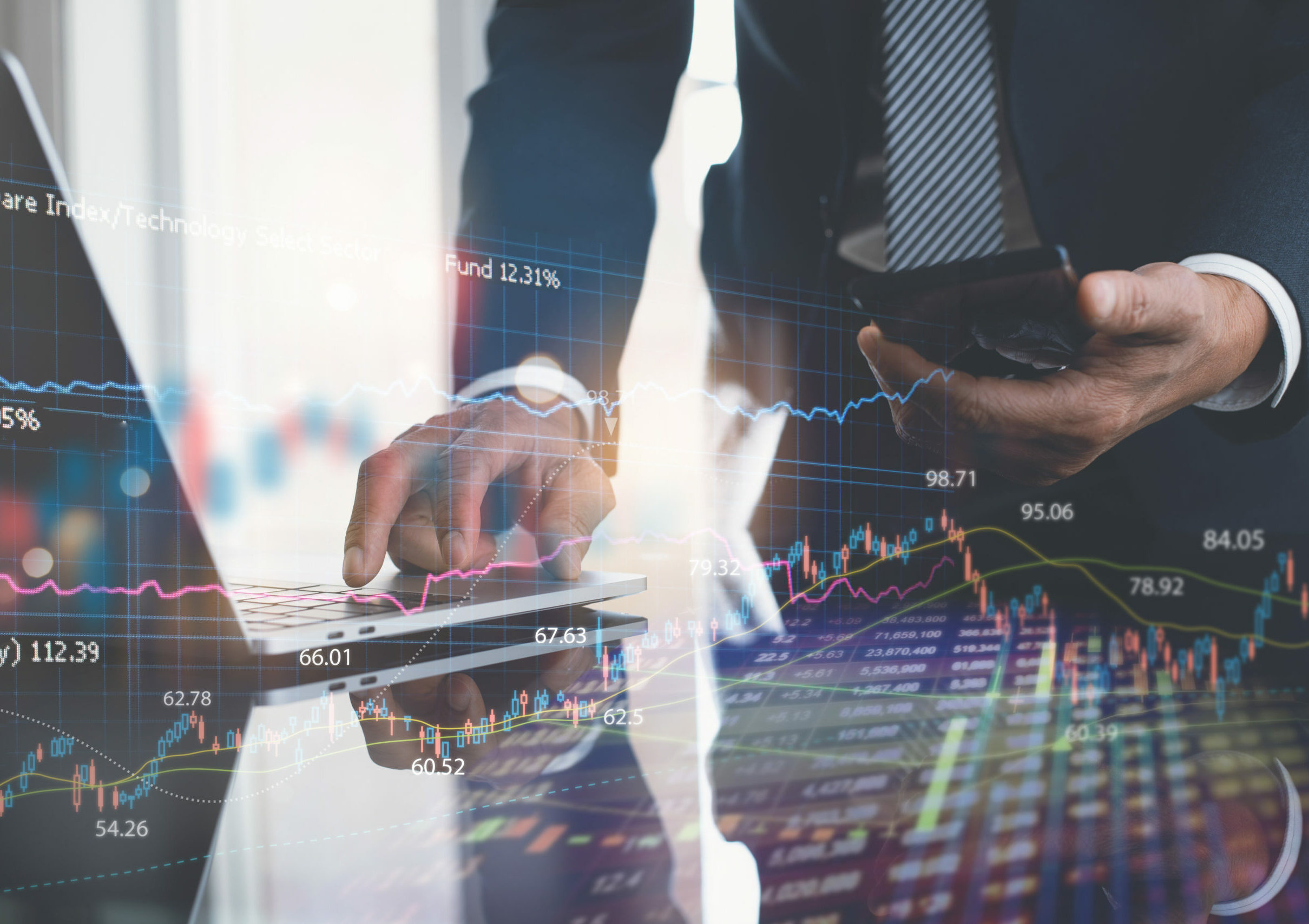 The Fed Raises Rates. Again.
Don't hold a surprise birthday party for Jerome Powell. He would hate it. And if you plan on visiting the Fed Chair, call first. He doesn't like surprises.
Powell delivered on his March promise at the most recent Fed meeting by increasing short-term rates by 0.25%, just as the financial markets expected. No surprise.
"Economic activity expanded at a modest pace in the first quarter," he said at the press conference following the May meeting." Job gains have been robust in recent months, and the unemployment rate has remained low. Inflation remains elevated. The U.S. banking system is sound and resilient."
Yet despite Powell's confident tone, investors are cautious. In the accompanying charts, you can see that the Standard & Poor's 500 index is essentially unchanged in the past 12 months. And yet, investors have pulled more cash to the sidelines in 2023.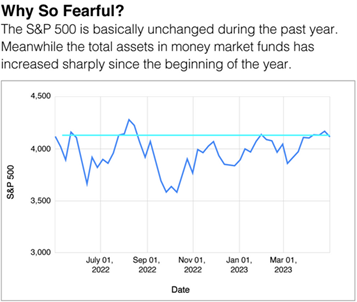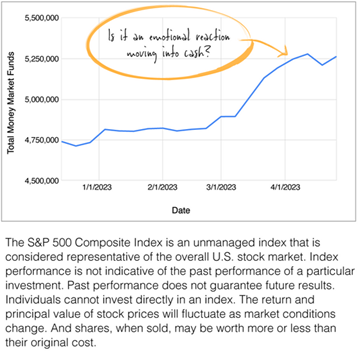 Source: Yahoo Finance, May 4, 2023; Investment Company Institute, May 4, 2023
There are several reasons this may be happening, some of them emotional. However, I'm not a market timer, so you can rest assured I won't be moving money in and out of the markets based on a headline, fears about the banking system, or a Fed meeting.
At the same time, we're monitoring markets for any opportunities that may arise. Or, in the blunt words of Warren Buffett, at Berkshire Hathaway's 2023 May annual shareholder's meeting, "What gives you opportunities is other people doing dumb things."1
With your portfolio, we created a strategy based on your goals, time horizon, and risk tolerance. If one of those three changes, let me know as soon as possible, and we can make adjustments if necessary. If nothing has changed with you, let's leave the "market timing" to others.
1CNBC.com, May 6, 2023. "Buffett explains value investing: 'What gives you opportunities is other people doing dumb things'"
Related Topics
Read More By Jon Weatherly
The content is developed from sources believed to be providing accurate information. The information in this material is not intended as tax or legal advice. Please consult legal or tax professionals for specific information regarding your individual situation. The opinions expressed and material provided are for general information and should not be considered a solicitation for the purchase or sale of any security. Investment advisory services are offered through Concord Wealth Partners, an SEC Registered Investment Advisor.