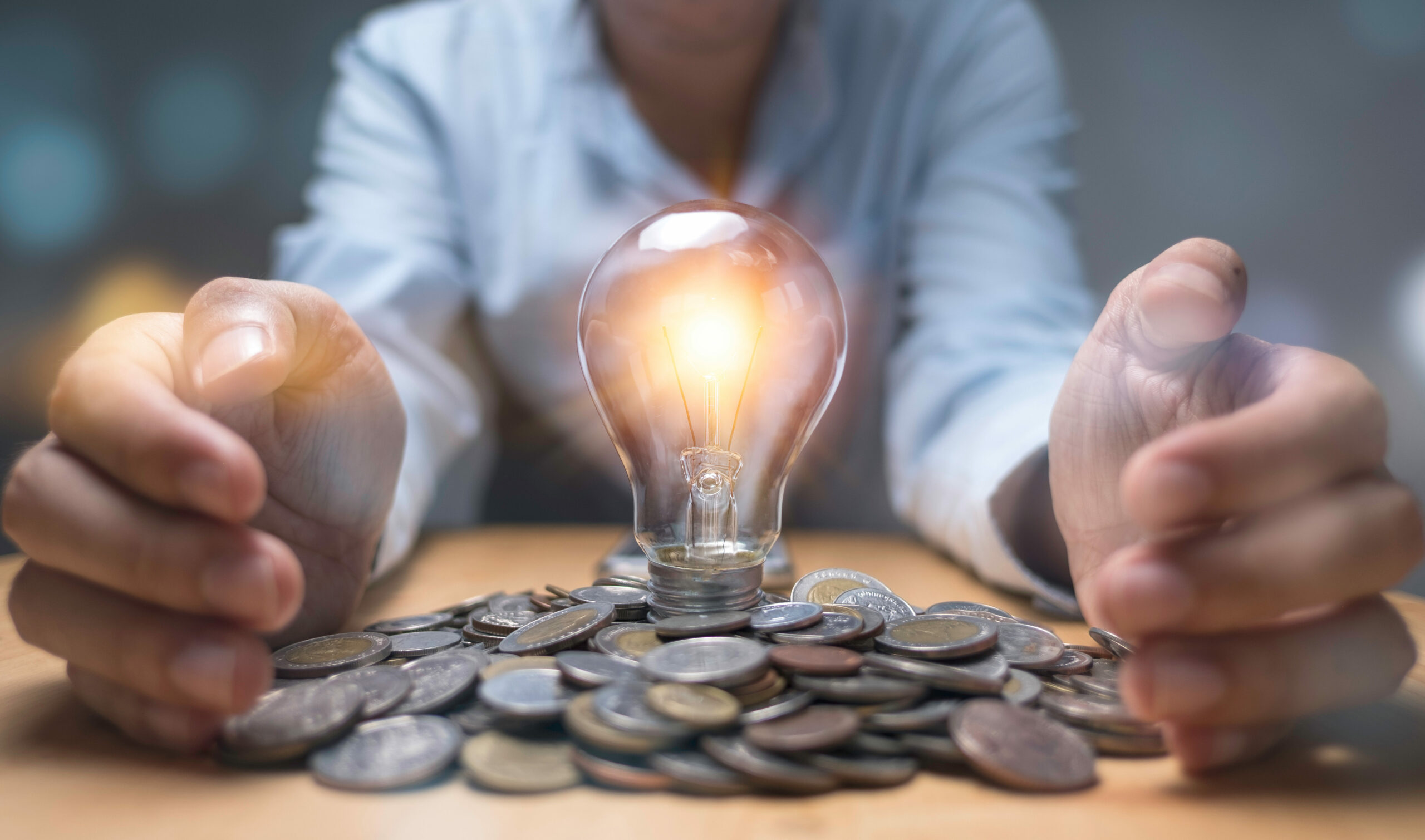 'Smart Money' on Interest Rates
Have you ever heard the expression, "What's the smart money doing?"
"Smart money" is an expression that often refers to experts and suggests that well-informed people have a better perspective on current events and what actions to take. However, there's little evidence to suggest that "smart money" performs any better.
Still, some "experts" can be confident enough to take action based on their beliefs or opinions. The table below shows what the smart money zeitgeist thinks the Federal Reserve will do during its upcoming meetings on interest rates.
As a reminder, the current target Federal Funds rate is 2.25% to 2.5%. At this point, smart money appears to favor a 0.5% increase over a 0.75% bump at the September 21 meeting. But remember, these percentages can change as quickly as the fluctuating economy.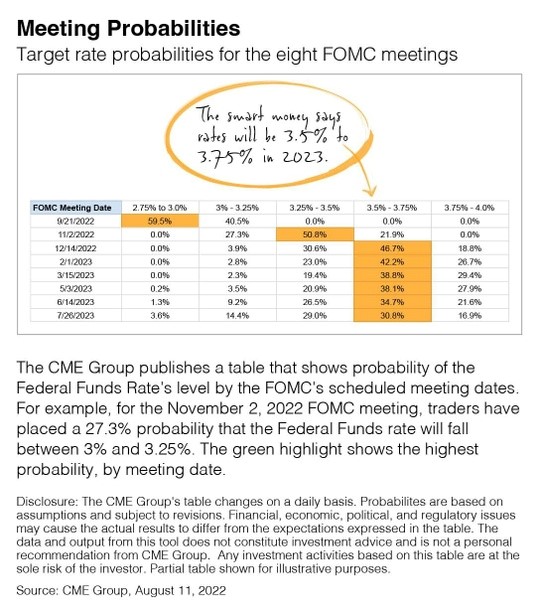 The Meeting Probabilities table is one of many data points I look at when considering what's next for markets. But for you, the smartest move is to make sure you're on track with the investment goals we've already outlined. If you ever have any questions about your investment plan, feel free to reach out.
Read More By Daniel Thornton
The content is developed from sources believed to be providing accurate information. The information in this material is not intended as tax or legal advice. Please consult legal or tax professionals for specific information regarding your individual situation. The opinions expressed and material provided are for general information and should not be considered a solicitation for the purchase or sale of any security. Investment advisory services are offered through Concord Wealth Partners, an SEC Registered Investment Advisor.