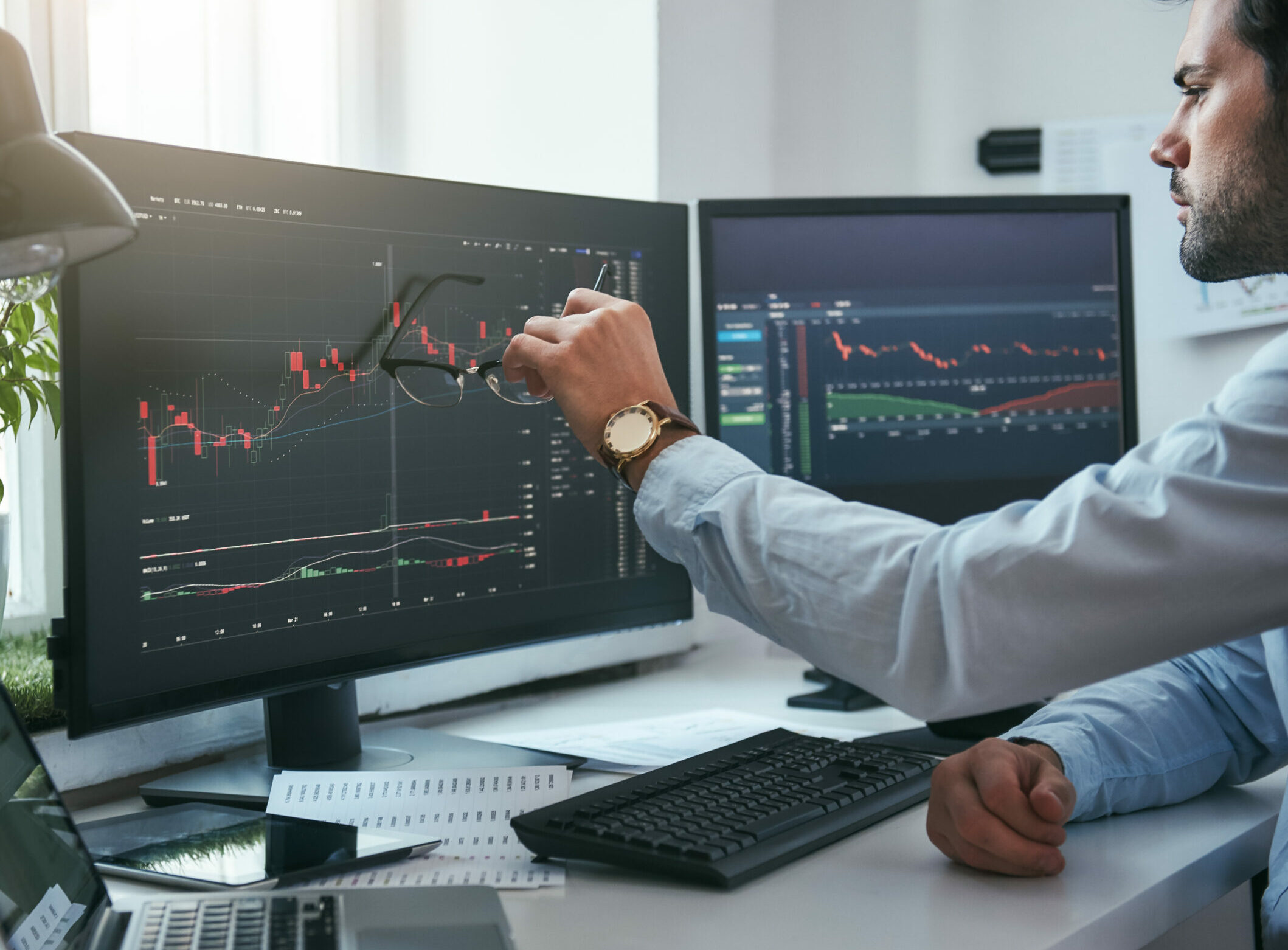 Are Interest Rates Heading Lower?
As the financial markets sort through the banking sector's issues, speculators have adjusted their outlook for interest rates for 2023 and beyond.
In the first table, you can see that on March 3, speculators were expecting the Federal Reserve to raise short-term interest rates to between 5.25% and 5.5% by June. But that changed after regulators took over Silicon Valley Bank and Signature Bank.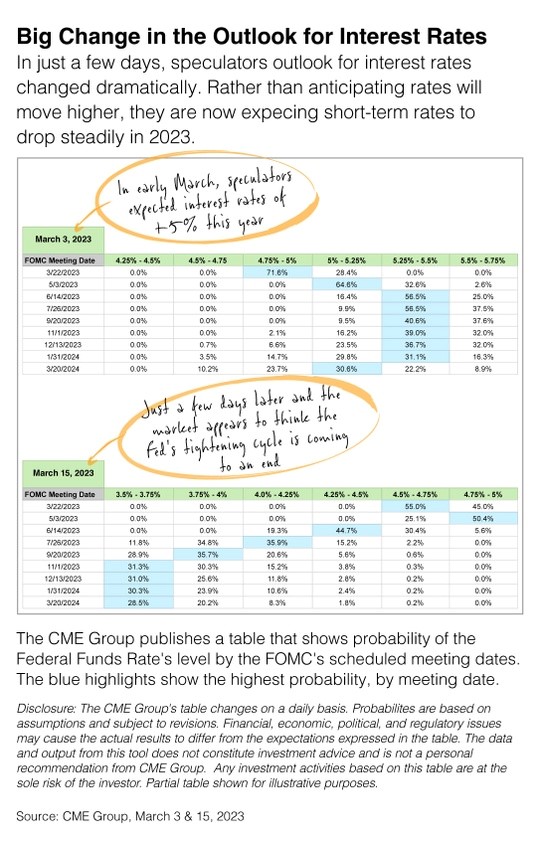 At this point, speculators are now anticipating the Fed will drop interest rates to between 3.5% and 3.75% by late this year. The lower rates would bring some welcomed relief to the banking sector, which has faced some challenges due to the Fed's rapid increase in short-term interest rates in 2022.
An old expression says the Federal Reserve raises interest rates until something breaks. Something broke. And as the banking issues linger and the Fed raises their benchmark rate yet again, it's unclear whether fighting inflation or improving financial stability is the top priority for Fed Chair Jerome Powell.
Our team will continue to assess the Fed's position and update you if our outlook changes. If you have any questions, please feel free to reach out and I would be happy to provide some additional perspective.
Related Topics
Read More By Adam Waitkevich, CFP®, CDFA™, ADFA™, Certified QDRO Specialist™
The content is developed from sources believed to be providing accurate information. The information in this material is not intended as tax or legal advice. Please consult legal or tax professionals for specific information regarding your individual situation. The opinions expressed and material provided are for general information and should not be considered a solicitation for the purchase or sale of any security. Investment advisory services are offered through Concord Wealth Partners, an SEC Registered Investment Advisor.