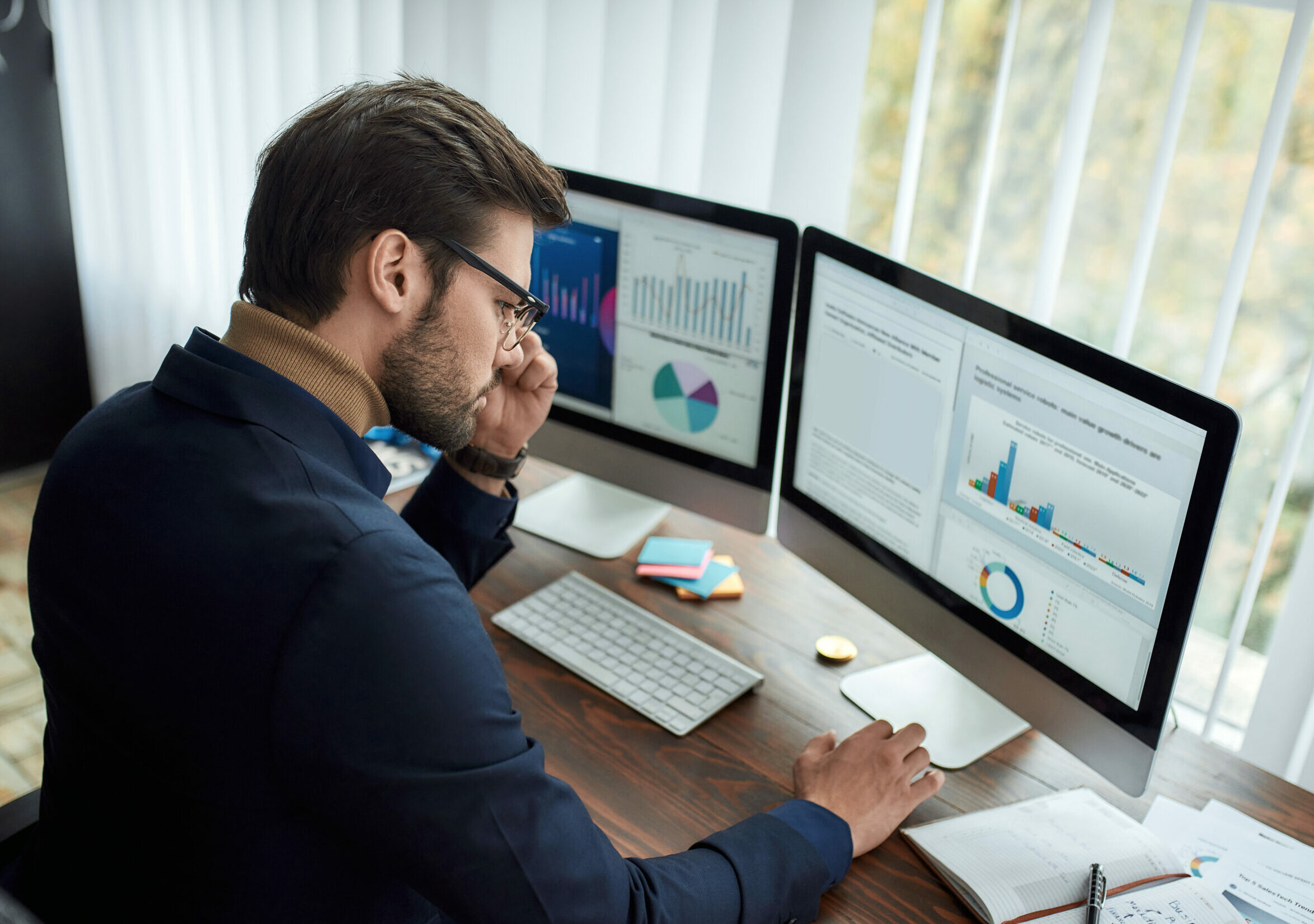 What's Next for Interest Rates?
What does the bond market know that the Fed isn't telling us?
Fed officials recently have said that short-term rates will need to climb to over 5 percent to bring inflation under control. But in the table below, you can see that the bond traders say short-term rates will top out at 4.5 percent in 2023 and then head lower.
The bond market is more dovish than the Fed. And perhaps with good reason. The November Consumer Price Index report came in below expectations, and there are more and more signs that inflation has started to trend lower, which may suggest the Fed's work is coming to an end.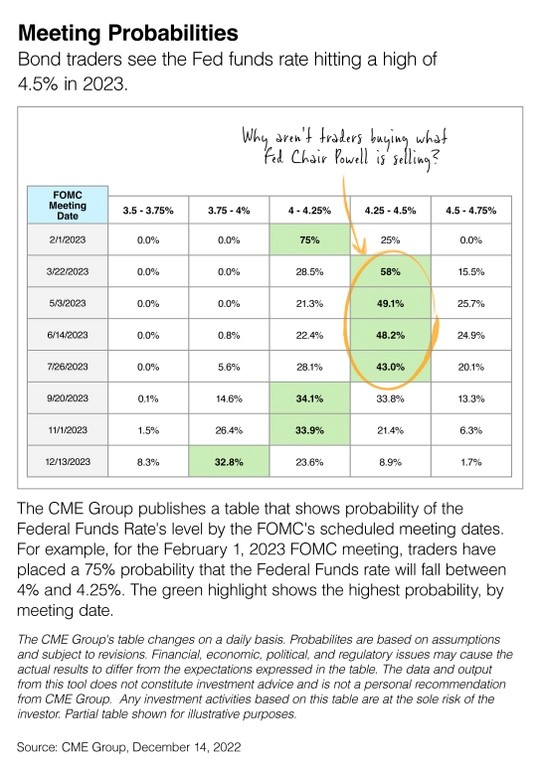 So why is the Fed talking so tough? As many of you may recall, Fed Chair Jerome Powell said inflation was "transitory" throughout much of 2021. The Fed Chair doesn't want to mischaracterize inflation again.
I work with other financial professionals who listen to comments from Fed officials and compare them to what the bond market is saying. So, if you happen to hear commentary about the Fed that's unsettling in any way, please let me know and we can review what's going on.
Related Topics
Read More By Adam Waitkevich, CFP®, CDFA™, ADFA™, Certified QDRO Specialist™
The content is developed from sources believed to be providing accurate information. The information in this material is not intended as tax or legal advice. Please consult legal or tax professionals for specific information regarding your individual situation. The opinions expressed and material provided are for general information and should not be considered a solicitation for the purchase or sale of any security. Investment advisory services are offered through Concord Wealth Partners, an SEC Registered Investment Advisor.