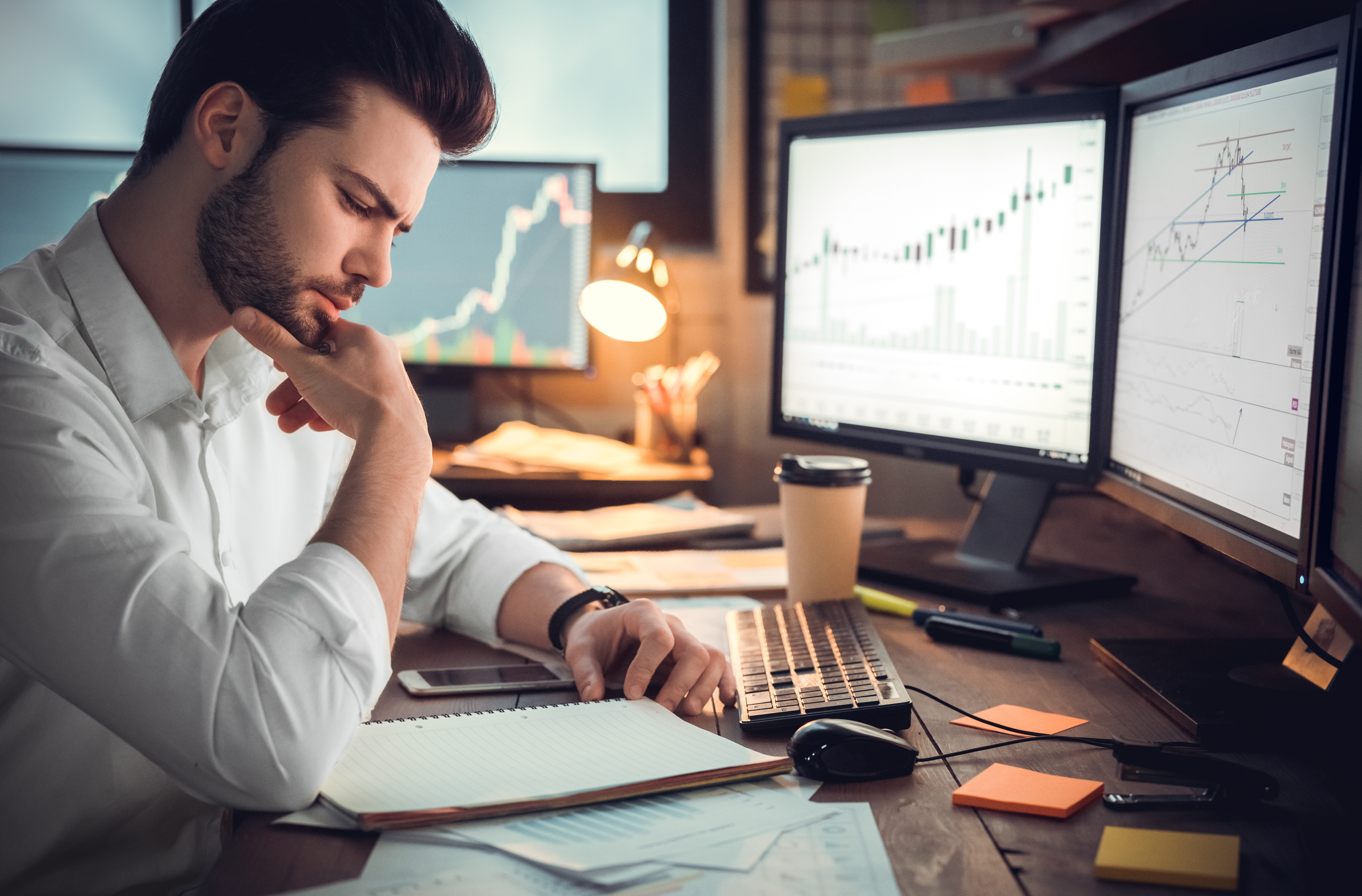 Stubborn Inflation Tests Fed's Resolve
Stubborn doesn't seem like a strong enough word, but that's how Fed officials are describing inflation.
Inflation's "stubbornness" has been on full display in recent weeks: First, the Producer Price Index (PPI) showed that costs remain high for producers of goods and services. Then in September's more widely followed Consumer Price Index (CPI) high prices continued to persevere.
To address inflation, the Fed's primary tool is short-term interest rates. As it pushes rates higher, the Fed aims to slow the economy by raising borrowing costs. As economic activity cools, the Fed expects to see the CPI and PPI trend lower.
In the table below, you can see what professional traders anticipate will happen with interest rates over the next year. They expect the Fed will have to raise short-term rates to nearly 5% in 2023 to lower inflation.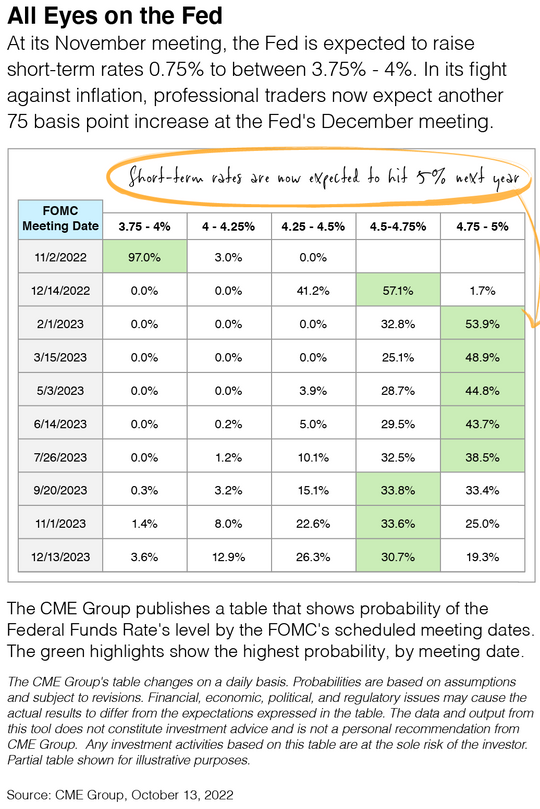 We know this year has had its ups and downs. Just when it appears to have turned a corner, something else happens, and the financial markets are under pressure again.
You may have heard the old saying: "Don't worry about the horse, just load the wagon." Now is an excellent time to stay focused on what you can control, like your "wagon," and we'll keep an eye on the "horses" in the meantime.
Related Topics
Read More By Adam Waitkevich, CFP®, CDFA™, ADFA™, Certified QDRO Specialist™
The content is developed from sources believed to be providing accurate information. The information in this material is not intended as tax or legal advice. Please consult legal or tax professionals for specific information regarding your individual situation. The opinions expressed and material provided are for general information and should not be considered a solicitation for the purchase or sale of any security. Investment advisory services are offered through Concord Wealth Partners, an SEC Registered Investment Advisor.