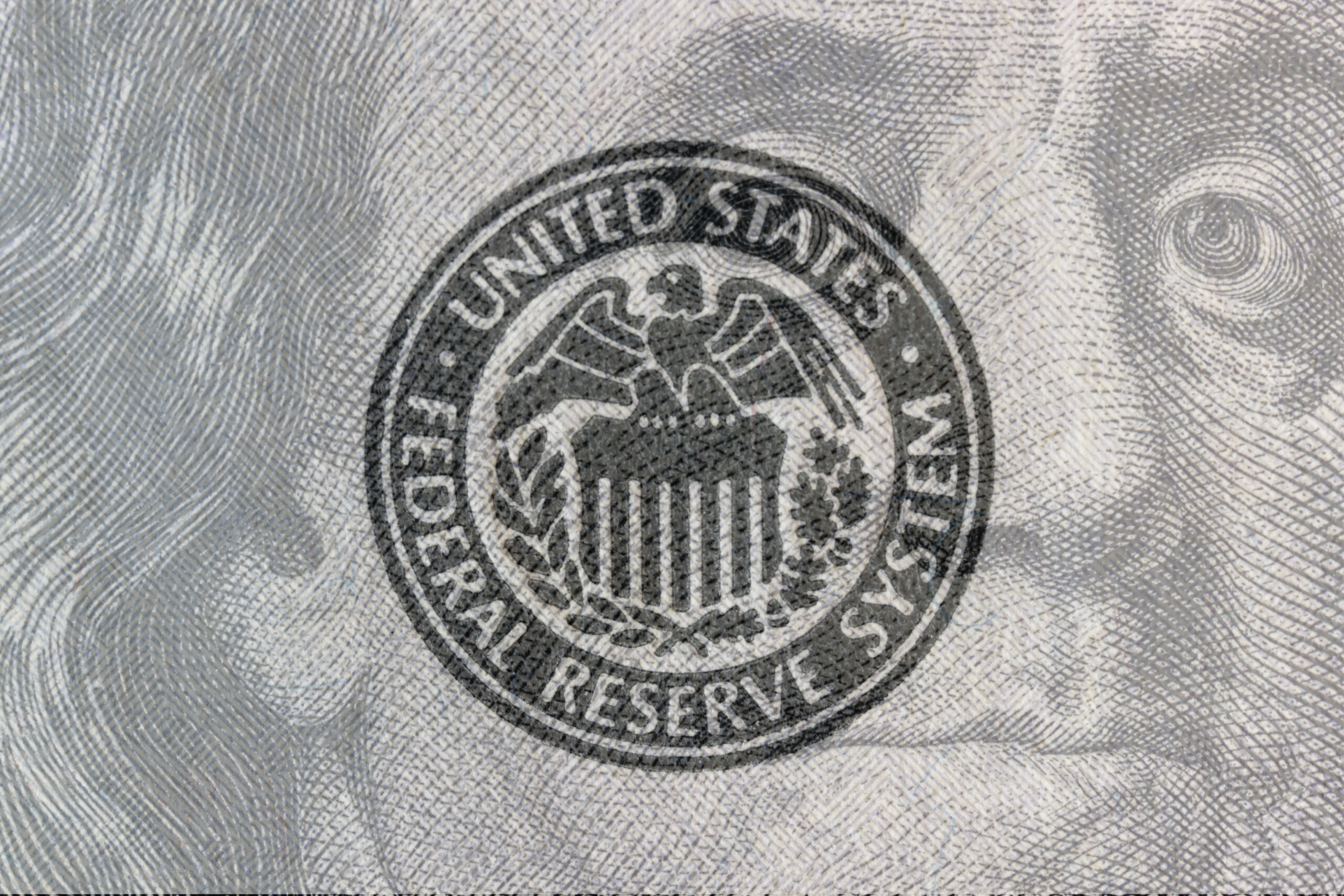 Fed Presidents Signal an End to Rate Hikes
You may have come across the notion that the Federal Reserve is attempting to "thread the needle" with the economy by raising interest rates in order to moderate growth without triggering a recession.
Now, we're in crunch time of that plan where the thread is passing through the eye of the needle.
Fed Chair Jerome Powell has said one more rate hike may be necessary before the end of the year. But as you can see from the chart, market participants are calling his bluff and are not anticipating any more rate increases in 2023. (The Fed's current target rate is 5.25% to 5.5%.)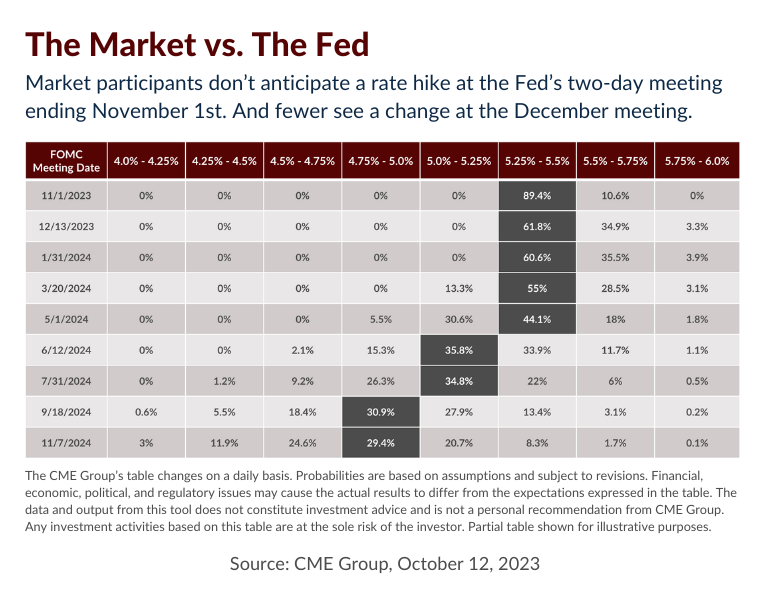 In fact, other voting members of the Federal Open Market Committee (FOMC) — the governing body that decides on rate changes — seem to agree that rates are high enough. Atlanta Fed President Raphael Bostic recently commented that he doesn't see the need for more rate hikes this year. A short time later, Philadelphia Fed President Patrick Harker said he thinks the central bank can stop raising rates.1,2
The October inflation report didn't appear to clarify the rates-inflation-economy debate but instead added a bit of confusion to the delicate balance that the Fed is trying to maintain.
The September Consumer Price Index (CPI) came in slightly higher than anticipated, but the real story lies in the underlying data. For example, hotel prices showed a 51% annualized increase compared to a 43% annualized decline the month before. Therefore, headline CPI data should be taken with a grain of salt.3
The Fed has two meetings left this year. Let's hope Chairman Powell and his colleagues can see through the confusion and reach a consensus on what's next for rates.
1Reuters.com, October 10, 2023. "Fed's Bostic sees no more U.S. rate hikes, no recession."
2CNBC.com, October 13, 2023. "Philadelphia Fed President Harker advocates holding interest rates 'where they are.'"
3FundStrat.com, October 12, 2023.
Related Topics
Read More By Justin Lopez, AIF®
The content is developed from sources believed to be providing accurate information. The information in this material is not intended as tax or legal advice. Please consult legal or tax professionals for specific information regarding your individual situation. The opinions expressed and material provided are for general information and should not be considered a solicitation for the purchase or sale of any security. Investment advisory services are offered through Concord Wealth Partners, an SEC Registered Investment Advisor.